Our Reverse Osmosis System Install Services
Don't have time or the ability to visit our store and fill up your bottles? No problem, we've got you covered. Many people choose to have an RO system installed in their house or place of business for a variety of reasons. I mean who wouldn't want on-demand clean drinking water and crystal clear ice cubes coming out of the fridge?
So now you have your system and it's up to you to figure out how to install it. Sure you could spend a couple of hours figuring this out only to be left with frustration, leaks, or no water at all. Why bother when you can have our reverse osmosis system install specialist do this for you in a fraction of the time.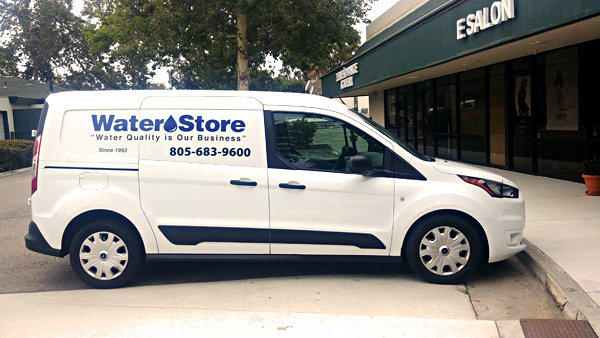 The Water Store offers comprehensive reverse osmosis system services throughout Santa Barbara County.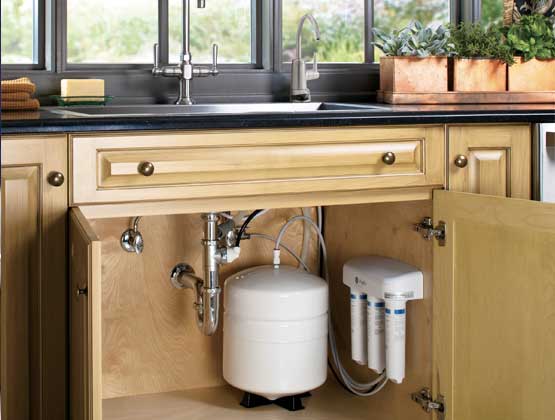 Professional Reverse Osmosis System Install
When you install or change the RO filters yourself, you may be missing a few crucial pieces of information. Do you check your water pressure, water quality, flow rate, or production rate? Did you change your flow restrictor and is it the right size? We didn't think so. When people decide to service or install their reverse osmosis system themselves, all too often we see water pressure that's too high or water quality declining. Not only can this result in poor tasting water but it can also damage your system and cause excessive water waste to the drain.
That is the Water Store difference. With every install or maintenance call, our reverse osmosis system install technician will give you a 5-star inspection. We want to make certain that your system is functioning at optimal levels so you get the best water possible.

5 Star Inspection
Feed pressure
Tank pressure
Water quality
Water production
Waste production
Unusual noise
Leaks
Loose fittings
Services Pricing
Residential Reverse Osmosis:
Water Softener:
Commercial Equipment:
Available Services
RO system installation
RO repairs & maintenance
RO removal
Soft water system install
Whole house filter install